Welcome to my top 20 hot anime guys list. Are Anime Guys Sexy? Well, That is What My Friend Annie Thinks…
Some girls dream about dating rock stars. Well, that is not true for all girls. I know a girl who dreams about dating dream about dating Naruto.
For years now, she has been addicted to the Japanese anime series Naruto. This manga anime series center on the life of Naruto Uzumaki.
He is a young ninja putting his heart and soul into becoming Hokage – the top ninja in the village and stronger than the rest of the resident ninja.
Anyway, my friend loves sexy anime guys so much that I have deiced to let her tell you all about them. Now, I am going to hand you over to her.
I know that she will be delighted to introduce you to some of the worlds' hottest anime guys.
What You Need About Dating Anime Super Hero Naruto and Other Hot Anime GuysThe Naruto anime series was created by Masashi Kishimoto and directed by no other than Hayato Date.
Until I came across this series, I must admit I was not really interested in Japanese anime guys. But, Naruto changed all of that for me.
Of course, Naruto is not the only male hero in this series. But, it would be fair to say that he is the one who makes my heart beat a bit faster.
He is the kind of guy you can curl up and watch on a rainy Saturday night while you are enjoying your Japanese Candy Box.
Dating Anime Super Heros In Your Dreams
I know many girls who would love to date Japanese superheroes like Naruto.
What makes them so special? Like so many other girls, I like a strong man. I want my men to be brave, commanding, but at the same time, have sensitive and beautiful souls.
This is exactly what you get when you date anime superheroes in your dreams. They have that special spirit, or seishin, as they say in Japan.
It does make you wonder what attributes you need to have to date a hero like Naruto. Perhaps this wonderful world is only accessible to Japanese superheroines
Japanese Anime Superheroes and Hot Anime Guys Girls Would Love to Hook Up With
When it comes to Japanese superheroes, there are simply some that you have to check out.
Top 20 Hot Anime Guys List
Soo-Woon from Yona Dawn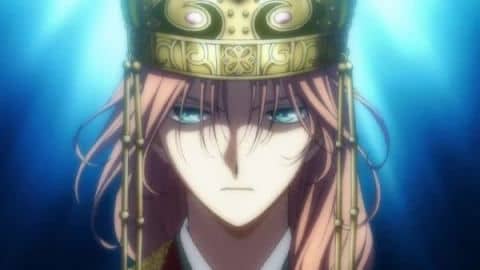 This hot anime male is not only a hero, but he is also, in fact, the king of Kouka Kingdom.
After the death of his father, he avenges his death by killing his Uncle Emperor II who he blames for the death of his father.
Soo-Won is tall, handsome and has this remarkable face you can fall in love within five seconds flat.
His long blond hair gives him a slightly feminine look, but there is no doubt about it, he is a man to be reckoned with at all times. That is what I really like about him. Piercing blue eyes turns him into a real dream catch.
Don't Miss Out on Haku from Naruto
The wonderful Haku is from the Land of Water. He is an orphan and I guess that may be why he appeals to so many girls. Under the guidance of Master Momochi, he becomes a shinobi abe eventually a mercenary.
Is he beautiful? Ladies, you simply have to see this man to believe his good looks.
His long flowing black hair flows down his perfect frame, and he lets it hang loose apart from when he is engaged in combat. Strong and capable, he is many women's idea of a dream date.
Kakashi from Naruto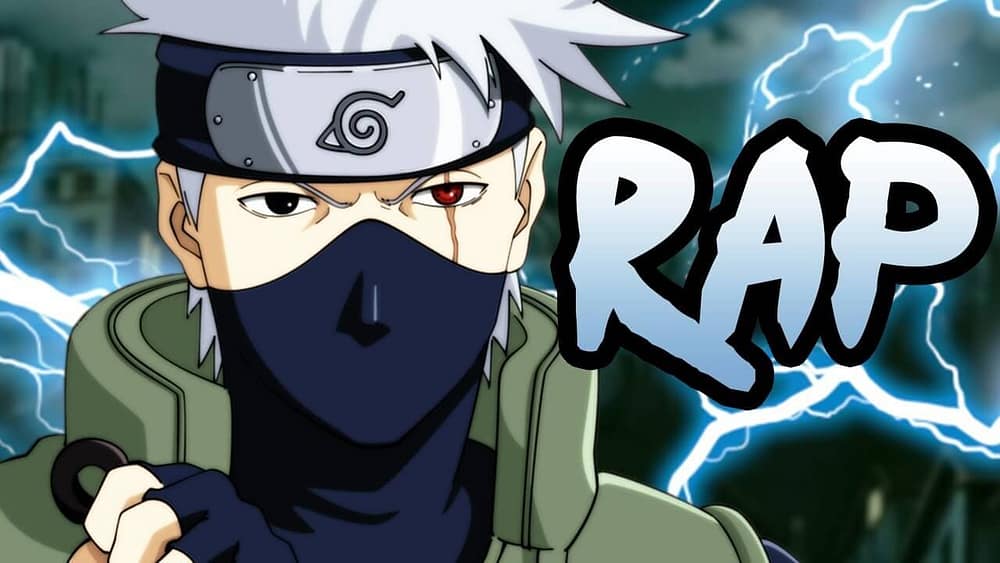 Kakashi may not be the most responsible animal superhero, but that does not make him any less attractive. He has that sense of leadership and wisdom which so many women really do appreciate.
His eyes are perhaps his most attractive feature. They seem to change color from light grey to almost black. As he is a silver fox, those eyes really stand out and at times, seem to see through to your soul.
A scar runs down over his left eye. What I would not do to gently caress that scar and make this handsome man my man…
Yuri Katsuki of Yuri on Ice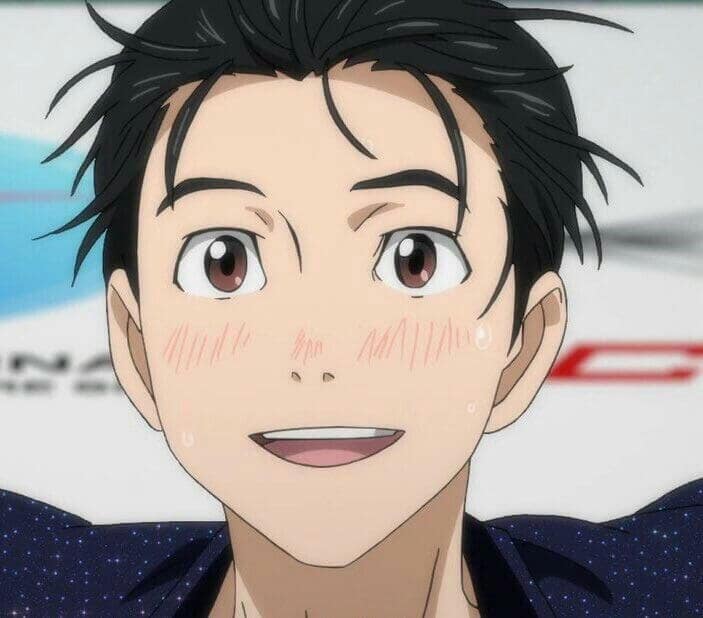 Yuri is a man with a difference. In the series of Yuri on Ice, he is a figure skater. He is the kind of guy you could imagine living next door for years before you finally discover him.
I found him very sexy and love the fact that he wears glasses.
He's an anime guy with messy black hair, but you should check out that muscular physique of his. What can I say apart from mmmm…. yum. He can come to dinner at my house any day of the week.
Do I have a crush on him? Yes, you can say that.
Toga Yagari 0f Vampire Knight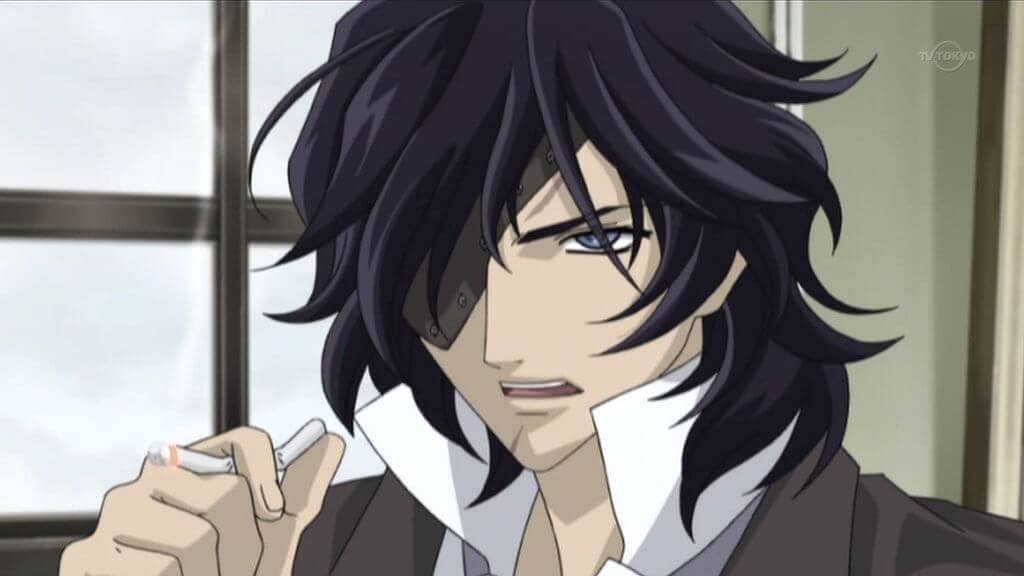 Have you got a soft spot for brave men who like to take on the darker side of life?
Well so do I and I can't resist a man with a bit of a mystery to him. Toga is a top vampire hunter and looks a bit mysterious thanks to his eye patch.
He is tall, has a passion for wearing a cowboy hat. Toga smokes and it would be fair to say there are many women out there who find men who smoke a little bit sexy and risky.
Can't me in – I do find that risk can really turn me on.
Kyo Sohma From the Anime Series Fruits Basket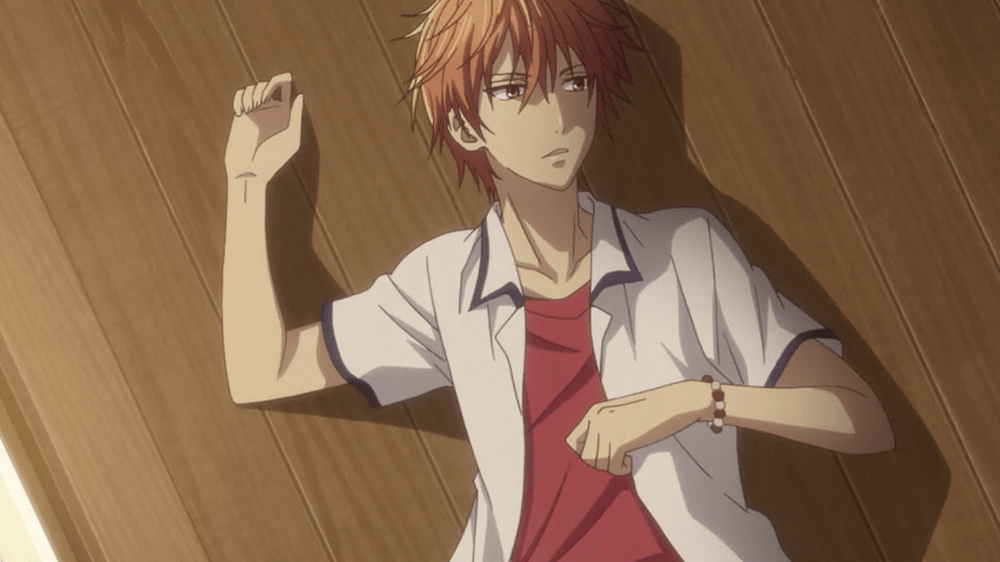 Do you like cats? I love my cats, and if you do too, you will love hugging Kyo. When someone hugs him, this hot anime guys turns into a big ginger cat.
Tall and muscular and possessed by a vengeful spirit. Please never remove his bracelet. If you do, this man will turn into a monster that smells of rotting flesh. We would not want that now would we girls????
Claude of Black Butler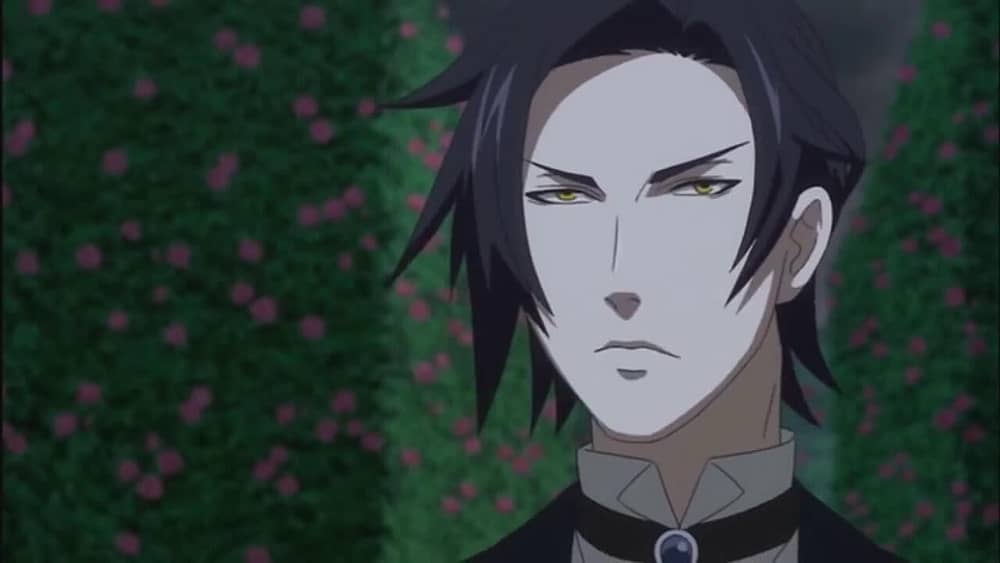 Do you like a distinguished-looking man ladies? If you do, you will simply love and adore Claude from Black Butler. He has lovely golden eyes that seem to see through you.
What makes this hot anime guys extra interesting, is his long tongue which can reach down to the tip of his nose. Okay, the guy is a demon spider. But as we ladies like to say, you can't have it all if you know what I mean.
Akuto Sai of Demon King Daimao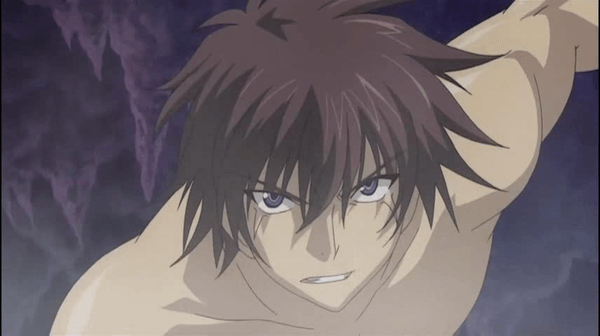 Who says that an orphan can't become a high priest? When you are ready for a bit of spirituality, you simply have to set up a date with Akuto.
This former is a high priest in the anime series Demon King Daimao.
Although he may at first glance look rather ordinary, that all changes when you glimpse his eyes.
They change to red when he prepares to stand up for himself. Rumor has it that he may even one day become a demon king himself.
Now, what girl would not want to be in a relationship with a demon king??? If you think that is for you, you really should check out Akuto.
On top of all of his other attributes, he is respectful and nice, and at the end of the day, that is something that all of us girls appreciate.
Sasuke of Naruto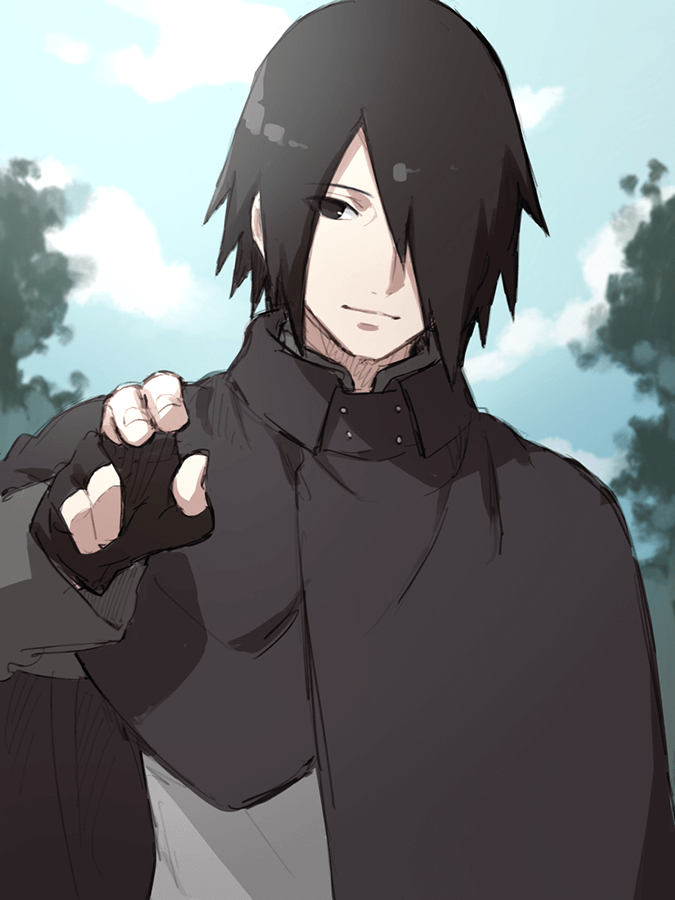 Sadly Sasuke is one of the last surviving family members of the Uchicha clan. His mission in life seems to be to avenge his family by destroying the rival clan Itachi.
However, maybe you can distract him for at least a little while.
One thing is for sure, this guy is the ultimate eye candy in my opinion, but then again, I do love a man with dark features.
Sasuke's physique is simply amazing and he is the sort of man you would love to take home with you just so that you could feast your eyes on him.
Good enough to eat? Yes, but then there would not be anything left to feast your eyes on and that would be kind of sad.
I think that I would rather have the gorgeous Sasuke as arm candy. Once you see him, I am pretty sure that you will feel the same way.
Kaname Kuran of Vampire Knight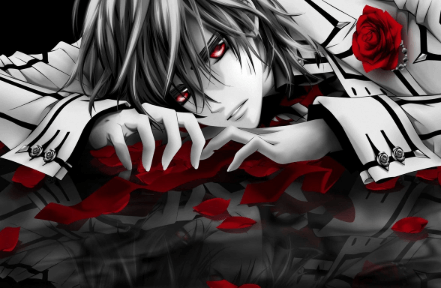 Would you like to meet a man who has got a bit of experience? In that case, I have just the guy for you. His name is Kaname Kuran and he is head of the vampire Kuran family.
Anyway, if you do like hot anime guys with experience, you will love Kaname. It is said that he is 10,000 years old.
Once again, he is another anime character with interesting eyes.
He is always calm and has an attentive personality. Despite his age, he is one of the most stunning looking males that I have ever seen, and I would him having a little bit of a nibble of my neck.
Nagisa Shiota of Assassination Classroom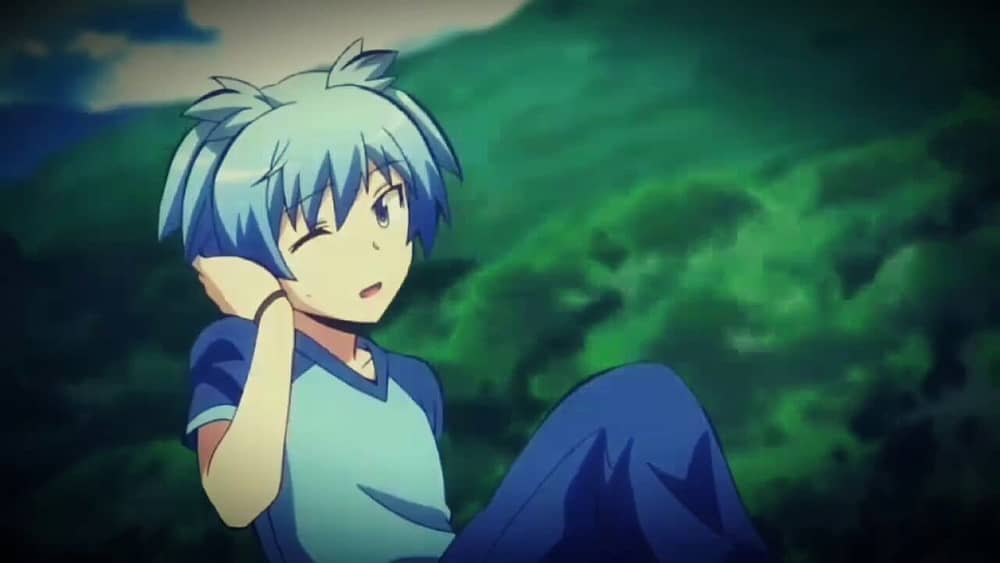 I keep on wondering what it would be like to have a boyfriend who is an assassin. If you feel the same way, we are clearly of the same mind. That would make us competitors for the attention of Nagisa.
While he is a very lovely and sexy anime boys to look at, you also get the feeling that he may be a little bit dangerous.
But as a girl who likes a little bit of danger, I do love this man. You see, not only do I appreciate a touch of danger, but I also like men with long hair. And it can only be said that Nagisa has the most beautiful hair.
He also sports gorgeous eyes that I could spend all night gazing into.
Nagisa has a slight feminine air about him but who does not appreciate a man who is in touch with his feminine side…
Haruka Nanase of Free!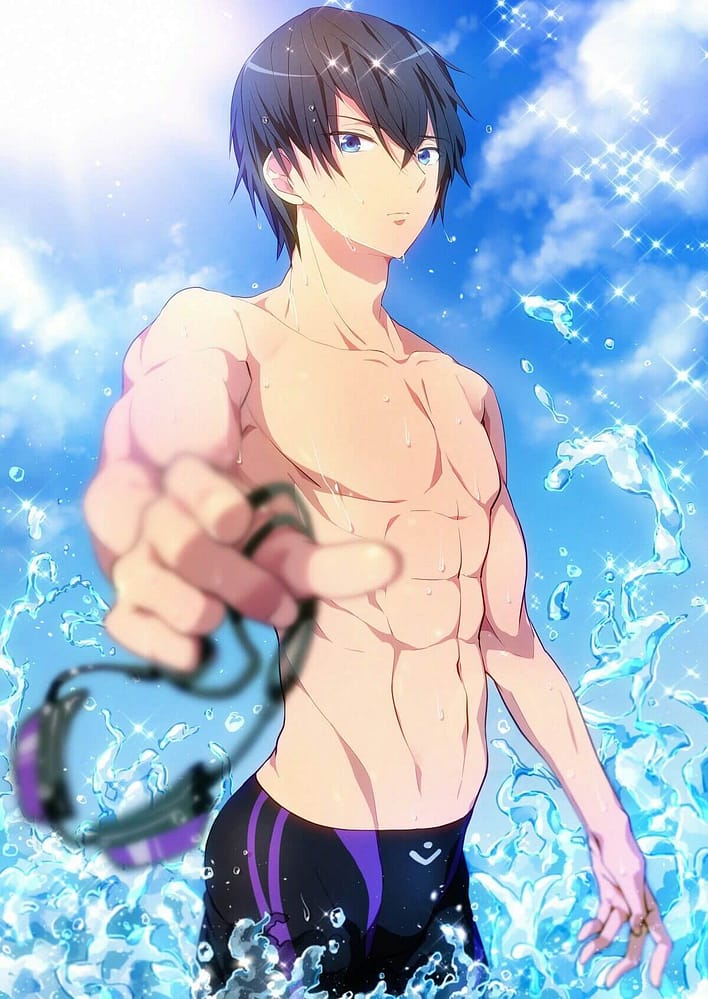 Okay, it is about time that I held up my hands and confessed that I like a man with good abs.
Do you feel the same way? Good, and if you do appreciate a man with glorious abs, you are in for a treat when you feast your eyes on Haruka.
The sexy anime guy Haruka of Free is a swimmer and that goes part of the way towards explaining his lovely and sexy physique.
If you are looking for a man that you can take home to mom, Haruka is the right guy for you. He is clean-cut and well presented, and those amazing abs, I am sure it is a secret that you can keep to yourself.
Naruto Uzumaki of Naruto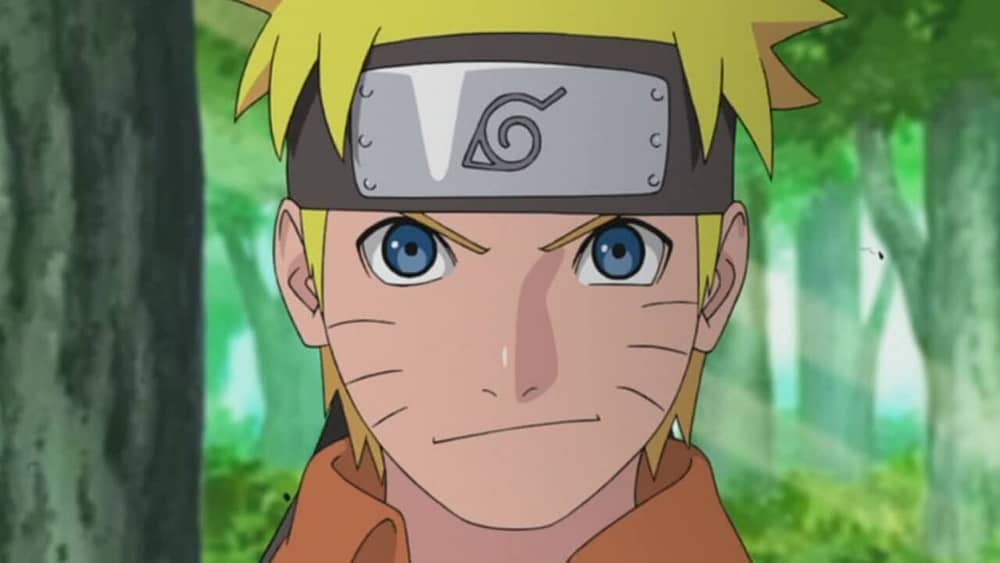 Naruto is another exciting team member from the Naruto series. He is the shinobu of the Uzumaki clan.
As far as Naruto goes, he is one of the most popular characters and there is a good reason for that.
I have to admit that I rather like men who can think outside of the box. It makes life that little bit more exciting.
You never what is going to happen when Naruto is around and wants to party.
Is he a good looking guy. I must admit that I have fallen for his blond good looks and his amazingly blue eyes.
Once again, if you like men who are "different" you will like Naruto. You are not going to believe this, but this sexy anime boy has three whiskers on each cheek.
Personally, I think that makes him super cute and just my kind of guy.
Is he fit? When it comes to the wonderful world of anime. Naruto is one of the fittest guys around and there are many aspects of his "physicality" that you will simply love. I do hope that he is up for a date…
Minato Namikaze of Naruto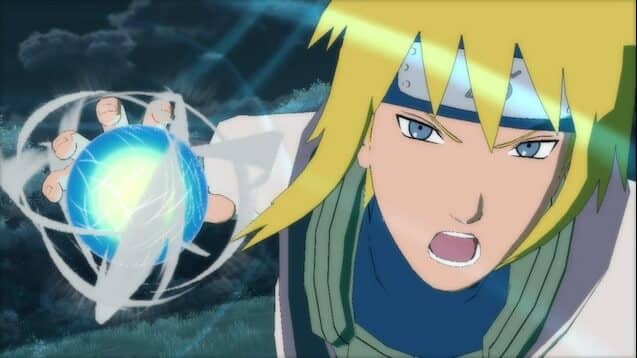 Are you looking for a fast guy? In that case, Minato from Naruto is the man for you. Although he appears to be calm and collected, there is something just underneath the surface of this man that is waiting to burst out.
It would be fair to say that Minato looks very good for his age. He is actually Naruto's father. At times it can be hard to tell the difference between father and son.
Anyway, I can guarantee you that you are going to love his turn of speed and his good looks. Would I mind a night out with him?
I have to tell you the truth, I would simply love a night out with this hot male anime characters.
Light Yagami of Death Note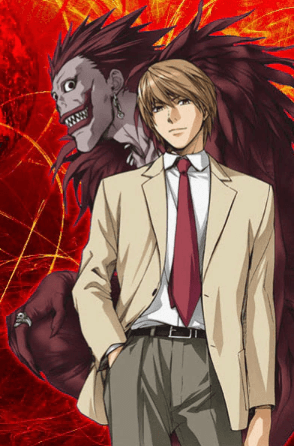 Now, this anime sexy male is the right man for you if you like smart men. Okay, I have to admit that he is a serial killer, but you never know when you will need one of those.
Yes, he may go under the name of Light Yagami to start with, but as the world changes into something more sinister and dark, his other side comes out. But this is what I like about him.
Then again, I am that sort of girl who finds a man with a darker and more sinister more exciting. He is a savvy dresser and you will often see him dressed in a school uniform.
Brown hair completes the picture and this hot anime guy always seems to have a certain glint in his eye.
Tomoe of Kamisama Kiss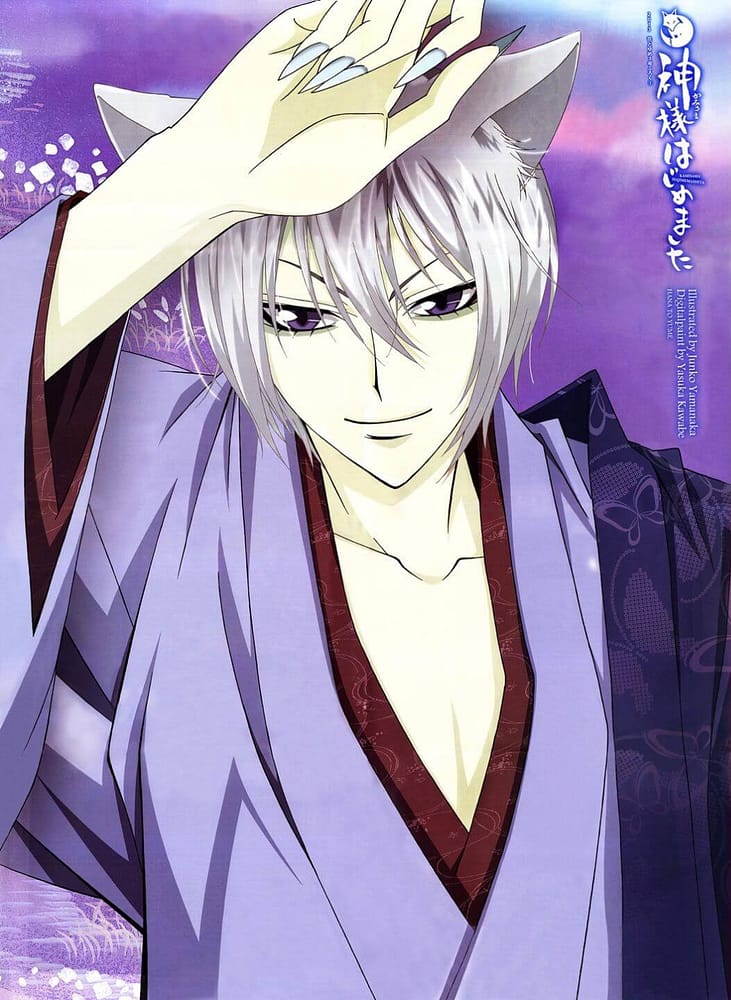 Have you ever fancied dating a man who has a white fluffy tail? When you are that sort of girl who likes to emerge yourself in fantasy dating, you will love Tomoe of Kamisama Kiss.
This young anime men with his silver-white hair which reflects in the sun is beautiful to look at. As a matter of fact, I would love to meet him for a night out on the town.
Perhaps he could show me parts of town that I have never seen before.
I really love his violet to dark purple eyes and those perfect ears. Yes, he would make an exciting date, and I feel that I want to spend time looking into those eyes of his.
Yato of Noragami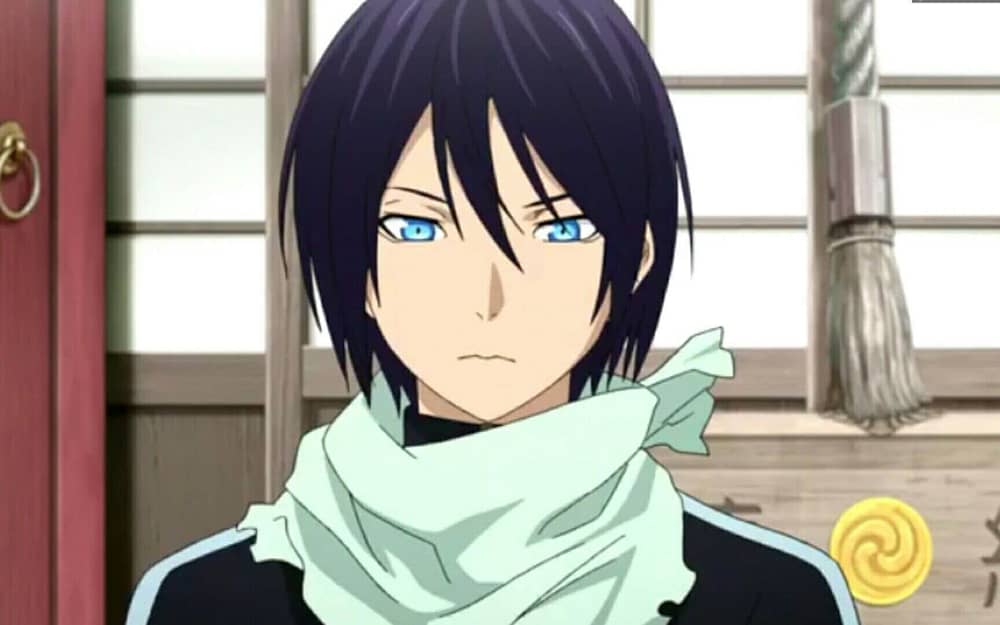 Are you looking for a God of Happiness and Fortune? In that case, you need to meet up with Yato.
Let me put it this way – this is an extremely good looking young man and he can be my date for the evening any day of the week.
When he looks at me with those big blue eyes, I go completely weak at the knees. Let me tell you that, it does not happen very often.
Although Yato is all over beautiful, no matter what you say, there is something special about those blue eyes. When I look into them, I feel like I am looking directly into his soul.
Hak of Yona of the Dawn
Would you like to have a partner or boyfriend who is just outright sexy? If you are thinking along those lines, don't look any further than Hak from Yona of the Dawn.
Hak loves to work out, and when you look at him, you can tell that he takes enormous pride in his physique.
I would not mind Hak making me part of his workout routine if you know what I mean.
He has a passion for wearing blue, and you seldom catch him out not wearing anything. Hak is perhaps the sexiest anime guys, and you are going to love feasting your eyes on him.
Wizard Howl of Howl's Moving Castle
It can be handy to have a wizard as a friend. That is exactly what you get when you make a friend of Howl Pendragon.
If you want to meet up with this hot anime guys, you may have to travel to the imaginary world of Ingary.
However, maybe that is not such a big deal when you find out that he lives in a castle. Good looking with long blond hair and blue eyes complete the picture of Howl Pendragon.
Okay, so he is a bit of private man but he has a good heart and exciting potions which can turn his hair many different colors. Excellent for when you want to change your own hair color.
Is Howl handsome? Yes I would have to say that he is very handsome and has a certain look about him you will come to adore.
Natsu of Fairy Tail
Natsu is the top dog of the Fairy Tail Guild. Most girls would probably see him as their dream man as he is very smooth and dreamy.
Could you take him home to meet your mom? Yes, you certainly could and she would probably adore him as much as you already do.
I do love a man with a nice tan and that is what the lovely Natsu has got. Okay, he has a slight imperfection.
An old battle scar adorned his neck, but he keeps that covered up with a scarf. Lovely looking man with amazing physique – you will adore him.
Other Anime Stars You May Want to Date
Of course, there are anime stars you may want to date. Would you like to know who they are? I thought you may want to know so I am going to give a quick idea of other hot anime guys you want to check out when you have five minutes to spare.
Alucard of Hellsing Ultimate
Levi Attack on Titan
Sebastian of Black Butler
Rin Okumura of Blue Exorcist
Seiryuu Abi of Yona of the Dawn
Takashi Komuro of Highschool of the Dead
William T. Spears of Black Butler
Ryuuji Takasu of Toradora
Issei of High School DxD
Near of Death Note
Jellal of Fairy Tail
Tomoya Okazaki of Clannad
Grell Sutcliff of Black Butler
Usui of Kaichou wa Maid Sama
Mello of Death Note
Yuri Plisetsky of Yuri on Ice
Gray of Fairy Tail
Ayato of Diabolik Lovers
Zero of Vampire Knight
Inuyasha of Inuyasha
Ken Kaneki of Tokyo Ghoul
Katsuki Bakugou of My Hero Academia
Kirito of Sword Art Online
Sesshomaru of Inuyasha
Tamaki Suoh of Ouran Highschool Host Club
Ban of The Seven Deadly Sins
Karma of Assassination Classroom
Takashi Morinozuka of Ouran Highschool Host Club
Light Yagami of Death Note
Edward Elric of Fullmetal Alchemist
L of Death Note
As there are so many handsome and sexy anime guys around it can be hard to know where to start. The best thing that you can do is try to find your own approach.
Working by series is a good way of getting to know a little bit more about the character.
Most of the characters appear in every episode, but some of them do not. If the sexy anime guy you are after does not appear in the first episode you check out, it could be worth your while to watch a few more episodes.
Who knows, you may just come across a special man that you can call your own…
Well, if you do come across a special man, please let me know. I would love to have a chance to add him to my list.
What to Do On a Night Out with Your Anime Character
A night out with an anime character is not something you are going to forget in a hurry.
It can involve anything from a nice sushi dinner to a lesson in Japanese sword fighting. The truth is that you never know what is going to happen.
Where are you going to end up? Sure, you may just end up enjoying a walk around the Kabukichō in Tokyo.
While you may experience a sense of danger and risk, you will be perfectly safe in the company of your hot anime guy. Believe it or not, despite rumors to the contrary, Kabukichō is safe and a fun night to spend the night out in.
Interesting Places to Visit in Kabukichō
Most visitors to Tokyo find the neon-lit streets of Kabukichō hard to resist. When you go out for the night in Tokyo, you should not miss out on visiting this exciting part of town.
Some call it the Red Light district of Tokyo but it is far from a traditional Red Light district.
Like so many other hot spots you can visit in Tokyo, it is perfectly safe to pop down to Kabukichō for a night out.
Hotel Gracery is one of those places that you have to visit. Your sexy anime guy will feel right at home here.
Godzilla pops his head up over the gate every so often and looks at you with his intense eyes. Yes, he is a bit scary, but you will be safe in the arms of your hot anime guys.
However, Kabukichō is not only about glamour and glitz. You are bound to want to call into the Hanazono shrine when you are in the area.
This is a world away from the rest of the neighborhood and will give you a moment of perfect peace.
Kabukichō is also well known for its fantastic Japanese street food called Sukijaki. You have to try this street cuisine when you visit Tokyo.
It consists of good quality beef and vegetables and tastes great during cool evenings in Tokyo.
During the night the atmosphere in Kabukichō changes a lot. This is when all of the exciting Karaoke bars open.
Don't worry, they stay open all through the night and you should not miss out on stopping in one for a couple of hours. No, you don't need to make yourself part of the show.
Instead, why not enjoy the show and have a couple of Japanese style cocktails. There is always something exciting to do in Tokyo and you will love it.
What To Wear On a Night Out
What should you wear on a night out? Well, this is perhaps where things will get a bit more complicated.
You want to make sure that you don't stand out too much in a crowd, but at the same time, you may want to reflect the look of your anime guy.
Why not check out some of the hot and sexy anime girls and find out what they wear.
When it call comes down to it, there is something special about hot and sexy anime guys. Show them your appreciation by perhaps investing in some cool gear.
Above all, enjoy their company on your day off from work, or curled up enjoying some of your favorite Japanese candy when you get a chance to relax after a hard day's work.
Recommended:
28 Hot Anime Girls You Will Dream About at Night