Tell me, do you like anime characters with black hair or blonde hair?
In the wonderful world of anime, you will come across characters with all sorts of hair colors.
Can it really be said that anime characters with black hair are more exciting than others?
I don't have the answer to that question, but there is certainly something special about them.
As a matter of fact, I keep on wondering if we should be asking ourselves if the color of our hair influences our personality? But, how can we prove this?
Maybe we should take the opportunity to check out the personality of the top anime characters with black hair.
But, before we do that, we should think about what the color black represents.
Most of us would probably say that black represents mystery, power, and may even be associated with witchcraft and the occult.
Mmmm…. I wonder if there are any anime witches out there…
Top 33 Hot And Sexy Anime List
Mio Akiyama from K-On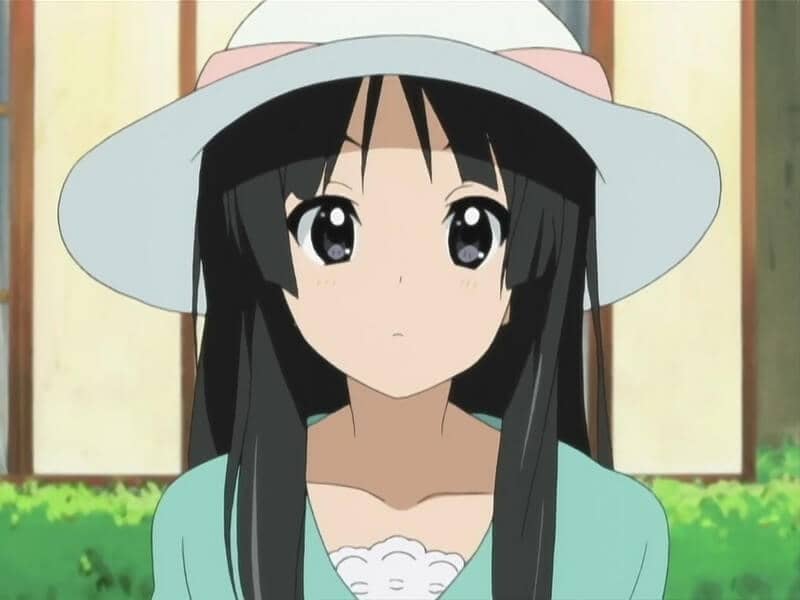 This female characters with black hair from K-On simply loves the bass guitar.
Despite being a rather introvert character, she is an anime that you can easily relate to.
Okay, she may be a little bit on the shy side, but that does not matter.
One thing is for sure, she is hardworking and loves it when other people follow her lead.
She may not always communicate her thoughts and feelings very well, but she never lets that stand in her way.
Strong leadership skills are what sets the lovely Mio apart from other characters in the same anime series.
Nana Osaki from Nana
Do you like tough women?
If you do, you will love Nana who is one of the principal characters in the series by the same name.
How do you describe her? Well, let me put it this way. This is one lady who does not believe in talking in riddles.
If she has a problem with you or something that you have done, she will simply come out and tell you. If you don't like it, it is tough.
Makoto Kowata from Flying Witch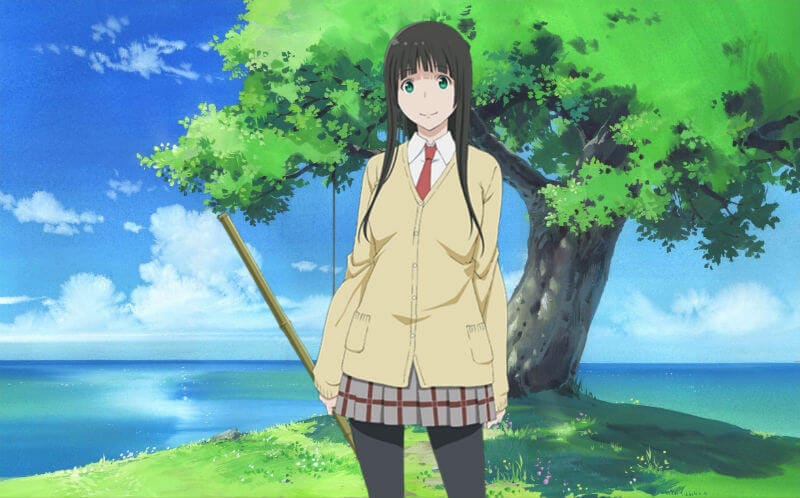 Makoto is one of the more prominent characters in the anime series Flying Witch. She certainly deserves being in the thick of things.
Many followers of the Flying Witch would argue that she is what makes the series.
Her looks are almost magnetic, and it feels like she draws you towards her. Is she a girl worth getting to know?
Well, I certainly think so. She may not be the chattiest girls in anime, but there is something special about her.
Rukia Kuchiki of Bleach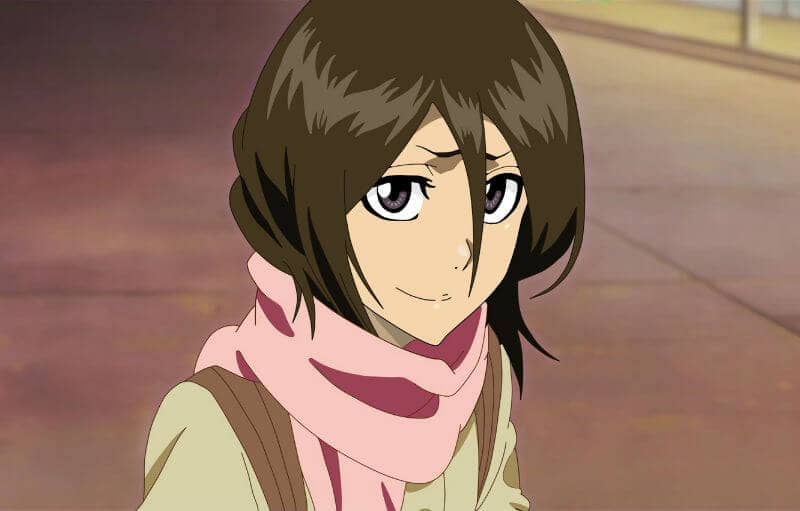 Rukia is one of the strongest female characters in the world of anime. As far as I am concerned, few anime girls can face up to Rukia.
Stop and listen to what she has to say, and you will find that this cute anime girl with black hair talks a lot of sense.
I really could not imagine the series of Bleach without her.
Eru Chitando from Hyouko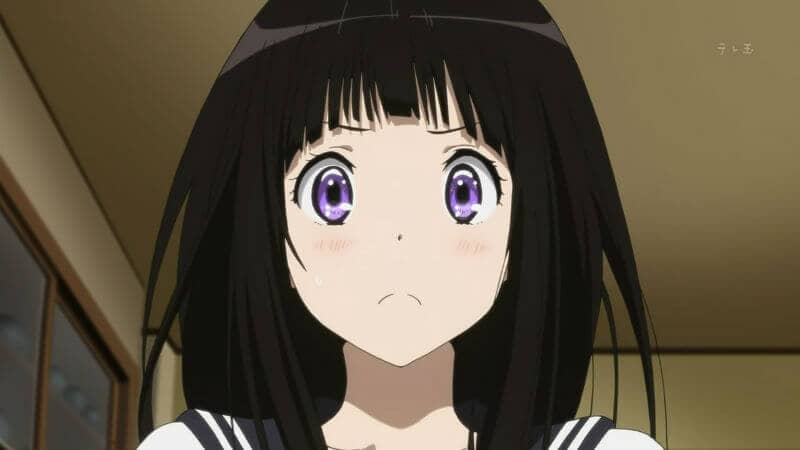 You certainly know where you stand with this anime girl with black hair.
She seems to have to moods: happy or annoyed.
No matter what mood she is in, I can't help but to be drawn to her personality.
She is a curious person, and the more you get to know her, the more of an interesting character she becomes.
Before you know it, you are looking forward to her next appearance.
Rin Tohsaka from Fate Stay Night
Rin from Fate Stay Night does get easily angry over silly little things.
She is the kind of girl who has a lot of integrity and to be honest, I would not want to upset her.
Despite the fact, she is a tough cookie, I rather like her. Out of all of the anime stars, I think that she is one of the more attractive ones.
Related: Top 32 Most Beautiful Anime Girls You Have To Get To Know
Mei Misaki from Another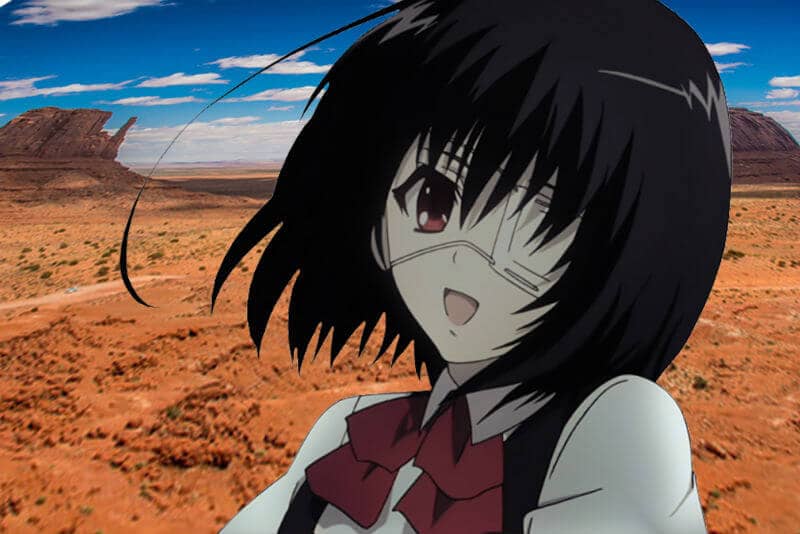 This is one young lady who many can identify with. She is a little bit reserved but is also very observant.
Maybe that is why she is reserved – she is simply too busy people watching as I like to call it.
Mei has this sort of look in her eyes that makes you wonder what she is thinking about.
A rather lonely soul at heart, she believes we are all lonely creatures. Does that mean she is depressed?
No, it does not mean that she is depressed at all. It is just her outlook on the world.
Rory Mercury from GATE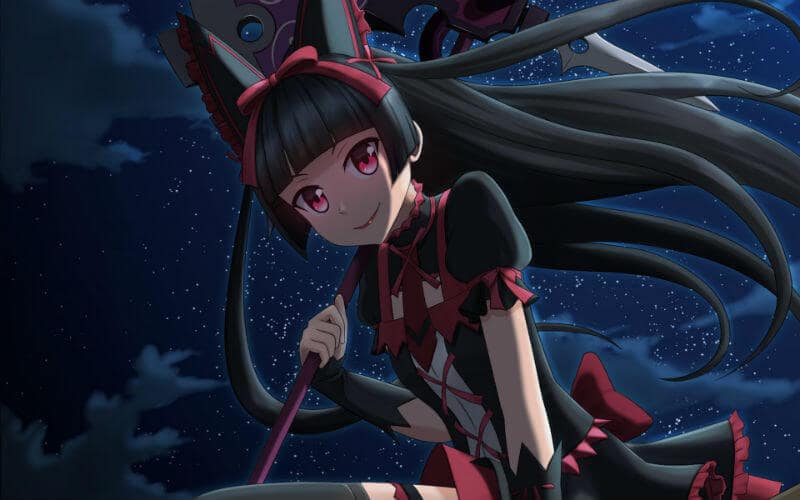 Miss Mercury is supposed to be a demigoddess.
Sure, I can understand where the creators are coming from, but I think that Rory is a COMPLETE goddess.
If you would like black-haired women who like to charge, and maybe even kill for sport, she is your sort of girl.
One more thing, she looks amazing for her age.
Every time I see her I have to ask myself if she really is aged over 900 years. Is it true…. I am not so sure.
Ai Enma from Hell Girl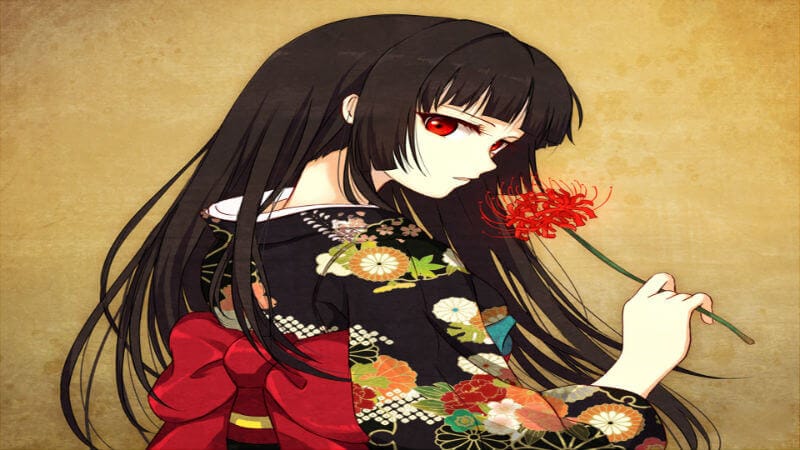 I don't know who dreamed up the character of Ai Enma in Hell Girl, but she is one of the most depressing and saddest stars in anime.
Her life appears to be so tragic that you simply can't but help to feel sorry for her.
If you would like to find out more about her, and what has made her this way, it would be a good idea to find out more about her background.
Kurome from Akame Ga Kill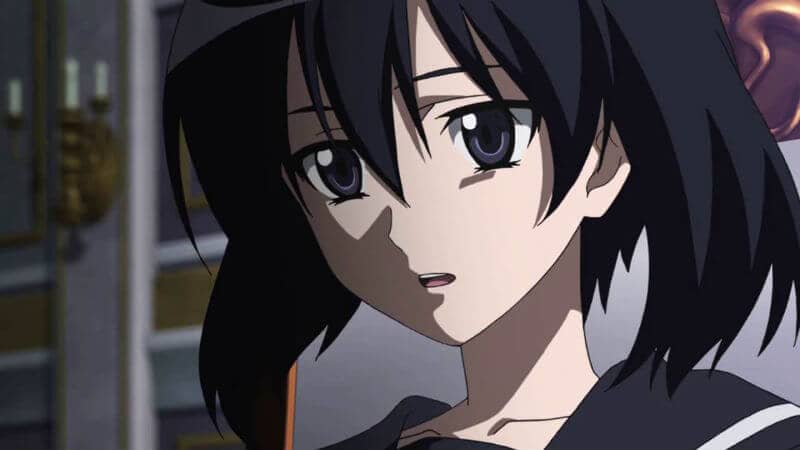 When I first came across Kurome, I did not really know what to think about her.
She does not really seem to belong somehow, but maybe that is what makes her so fascinating.
I have to admit that I am drawn to this girl in some way.
Sadly she has always been destined to live life as an assassin so I am not sure she would make a good girlfriend.
Poor thing she had no say or control over the direction of her life at all, and I do feel for her.
Get to know her a little bit better, and you may find that you will soon develop a soft spot for the lovely Kurome.
Inaba Himeko from Kokoro Connect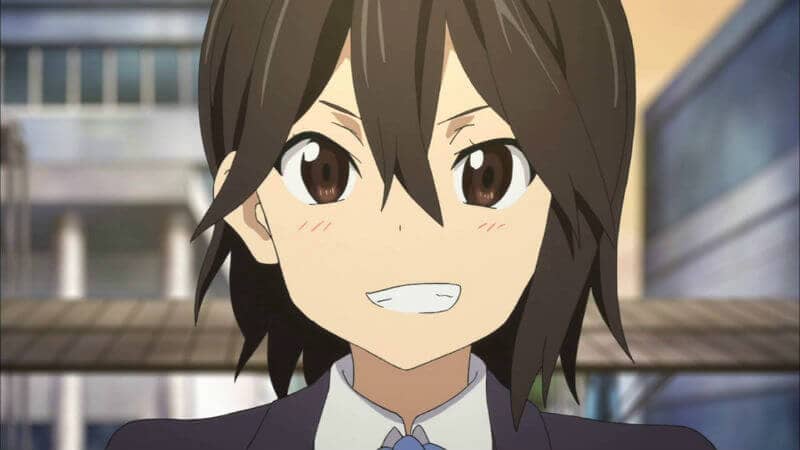 Inaba from Kokoro Connect is one of the leading characters in this anime series.
She is a smart girl with a clear analytical mind who would make a great spy.
In other words, she is really good at gathering information and finding out things. She is normally one of the calmer and less excitable anime stars.
However, there are situations she finds hard to handle, and when that happens, you may not want to be on the receiving end of her attentions.
Chinatsu Kuramoto from Flying Witch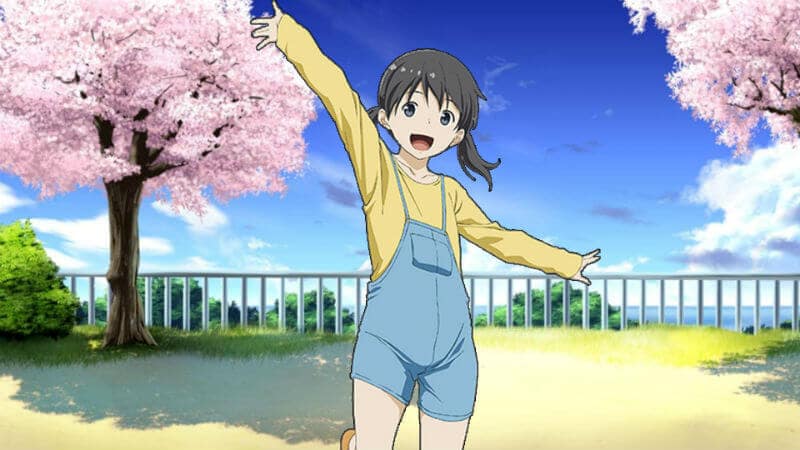 Do you like cute girls?
Well, I am that sort of guy who really likes cute and pretty girls. Anyway, let me tell you that they don't come a lot cuter than Chinatsu Kuramoto.
Flying Witch would be totally lost without her, and I really could not imagine anyone replacing her.
Every time I look into those soulful eyes of her, I think that I see something different.
Yes, she is certainly cute, but I am not really so sure that she is as innocent as she makes out.
Suzune Horikita of Classroom Of The Elite
Are all alone people lonely?
Suzune from the anime series Classroom of the Elite does not seem to think so.
Maybe all people who are a bit "elitist" like to spend time on their own. That is certainly true for Suzune, but she does not let that worry her.
Suzune is a tough girl, and I guess that you need to be just that in the Classroom of the Elite.
However, I have a feeling that under that little bit of a tough exterior you will find a deeply sensual young lady.
Akame from Ga Kill
Akame is Kurome's younger sister. You can easily call this sexy anime girls with black hair one of the toughest girls in the world of anime.
Okay, she is a little bit aloof and maybe even cold. But once you get to know her background, and learn to appreciate what she has been through, that will not bother you.
You will learn to see through her rather tough exterior. She does appear to struggle at times.
No wonder, she has the weight of the world or at least a corrupt government on her shoulders.
Inkarmat of Golden Kamuy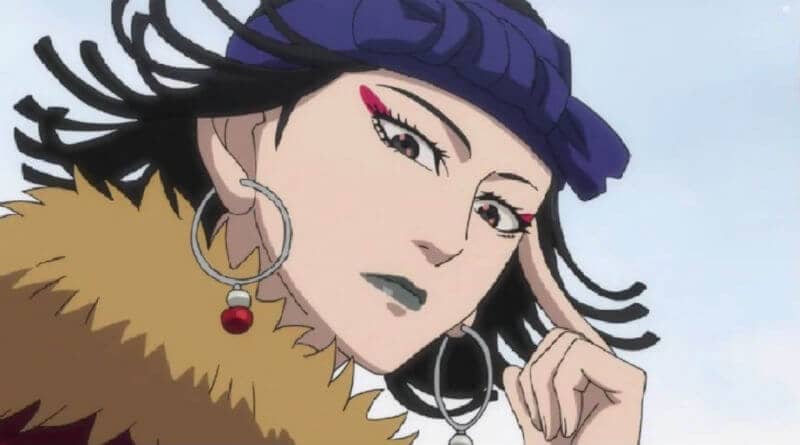 What can be said about Inkarmat?
To me, she is one of the most gorgeous girls in anime, and one of the best dress.
Her voice is like velvet and appears to soothe your soul. Of course, as a fortune teller, that is exactly what she is good at.
She may not have a leading role in Golden Kamuy, but I for one would like to see more of her.
Shana from Shakugan No Shana
You really only want to meet this girl when she is calm and relaxed.
At other times, she can be a bit of a handful to deal with if you know what I mean.
Sure, she is pretty mature for her age, but there is something underneath the service of her character that seems to be bubbling away.
I like her, she is totally stunning, but do you really want to date a girl who can wield a sword like a swordmaster?
Hitomi Mishima from Hinamatsuri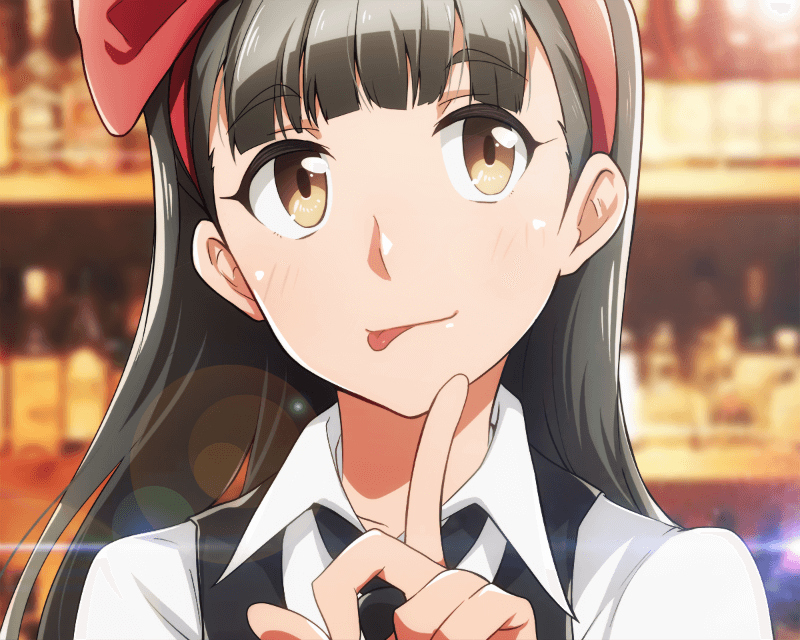 If you have not as yet met Hitomi Mishima, I suggest that when you next have some time to spare, you check out the anime series Hinamatsuri.
When I first made her acquaintance on screen, she came across like sugar would not melt in her mouth.
In other words, she seemed really sweet and innocent.
But, don't her sweet and innocent character fool you.
She is rather bitchy behind other's backs and you may want to think twice about making friends with her.
One thing is for sure, she is not that sort of girl you forget in a hurry.
Homura Akemi of Madoka Magica
When I first came across Homura, I did not know how to take her.
I am sure that many of her fans and followers feel the same way. She seems to have more sides to her character than other anime stars.
Homura is both soft and feminine, but she can also be aloof and may not always seek out contact with others.
Perhaps she is not the most sociable anime star, but I still think that she has a heart of gold.
Hana Isuzu from Girls Und Panzer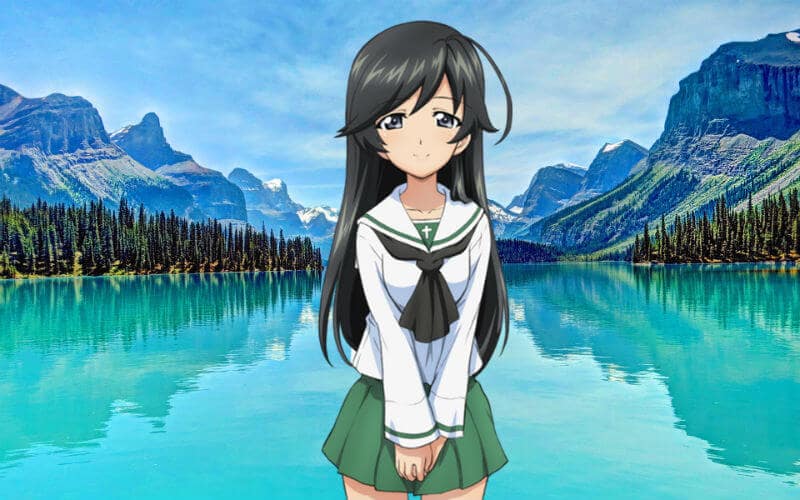 Have you still not seen Girls und Panzer?
In that case, you have missed out on the pleasure of meeting Hana.
Many say that her looks make her look sleepy and a bit drowsy, but I think that she looks super sexy.
Whenever I watch this anime series, I feel that Hana gives me kind of a sultry look. I could be wrong, but I think that many others see what I see.
As one of the main characters in the series, she can be both gentle and tough.
As far as I am concerned, Hana is very much a modern-day woman.
Nana Kuramoto of Flying Witch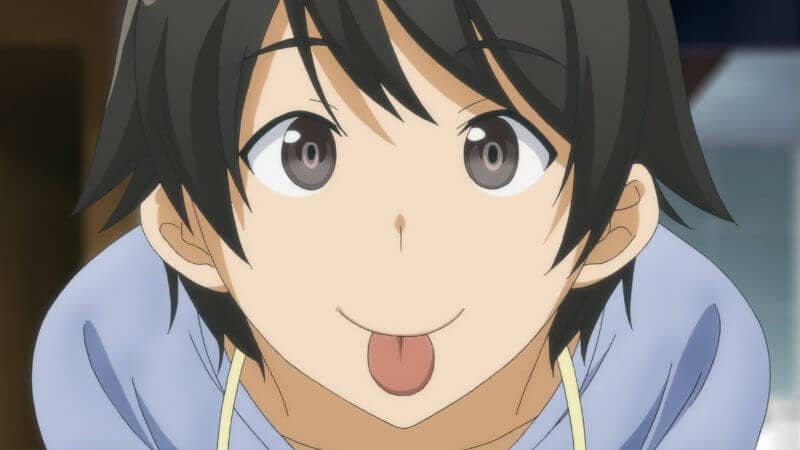 Nana Kuramoto may not put in many appearances in the Flying Watch, but when she does, you will certainly notice her presence.
Here is a little bit of background on Nana Kuramoto. She is the mother of two other characters in the Flying Witch: Kei and Chinatsu.
It is also worth mentioning that she is the auntie of Makoto Kowata. Great looking lady and I would love to call her my auntie.
Anime boys with black hair:
Death The Kid from Soul Eater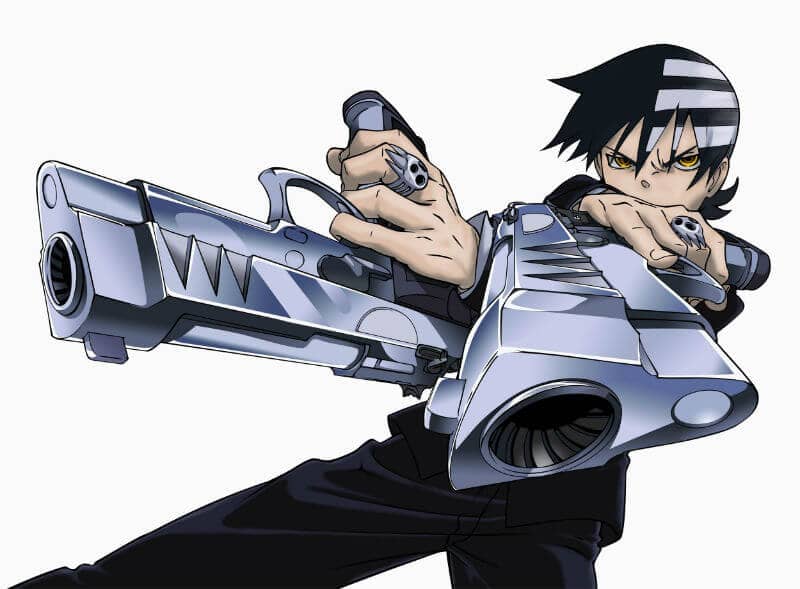 Unfortunately, Death the Kid always strives towards perfection.
Everything has to perfect – this is what life is all about as far as Death the Kid is concerned. You can quickly figure out what he is all about.
Just take a look at his hairstyle, and you will appreciate that nothing else but the best and the most perfect will do.
Seishuu Honda from Barakamon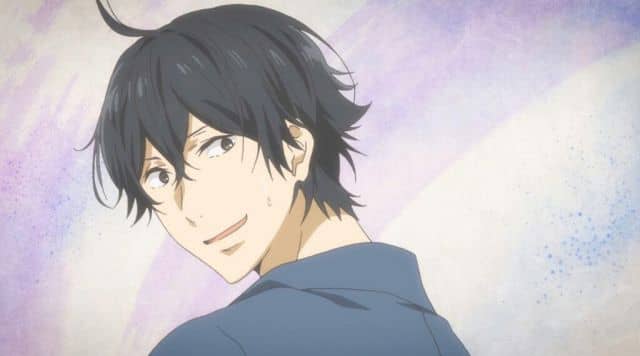 At heart. Seishuu is a rather insecure character. He tries to stand up for himself but that does not always work out for him.
Seishuu is a rather unique character when it comes to anime. You can kind of relate to him on a personal level. – I really do think that you will like Seishuu.
Kei Kuramoto from Flying Witch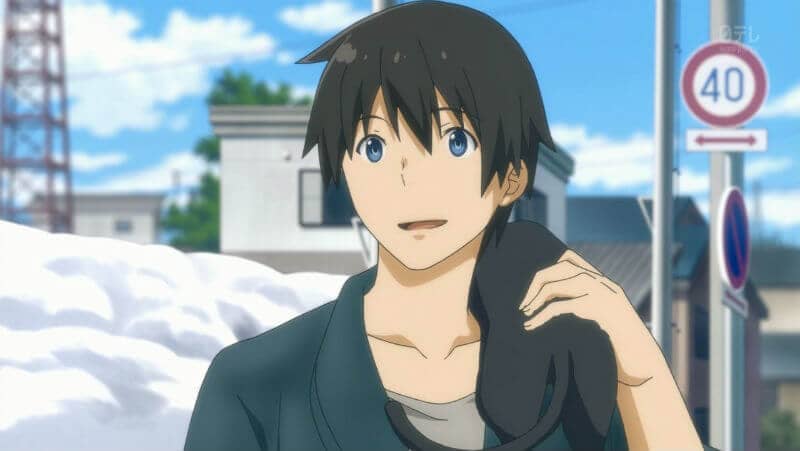 Did you know that Kei Kuramoto is the cousin of Makoti on the same series? It is also worth pointing out that he is the older brother of Chinatsu.
Many of us are interested in the relationships that you will find in anime, and this is perhaps one of the more special ones.
The Flying Witch may not be the most intellectually challenging anime series, but if you are looking for interesting characters, it is the one that I would make a point of watching.
Byakuya Kuchiki from Bleach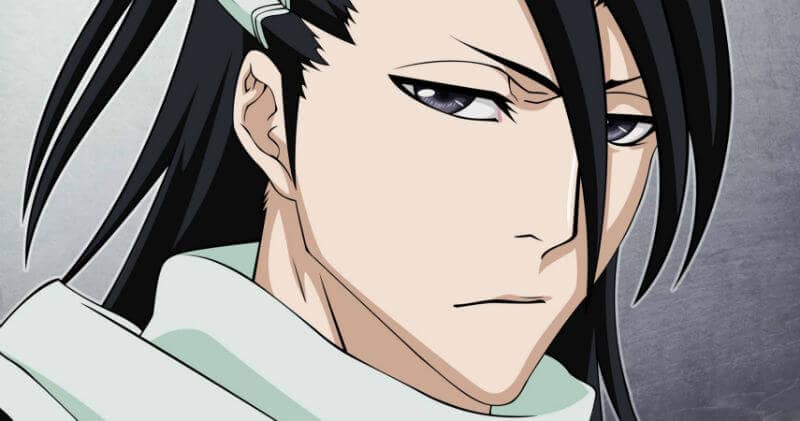 Ladies who like calm and cool men would love Byakuya.
He may even appear not to be "present" at times, and I have to admit that I think that he appears to be a bit lost.
But with his chiseled looks, he is one of the best looking guys in anime.
That is not what I say. Instead, it is something that the girls in my life have told me. I let you judge his looks for yourself.
Rogue Cheney of Fairy Tail
We all need to have a dragon slayer in our life and they don't come any better than Rogue Cheney.
He is one of the most masterful dragon slayers you will come across.
Although he may not talk a lot, he can still communicate his feelings to others, and make sure he gets what he needs and what he wants.
Kenzo Tenma from Monster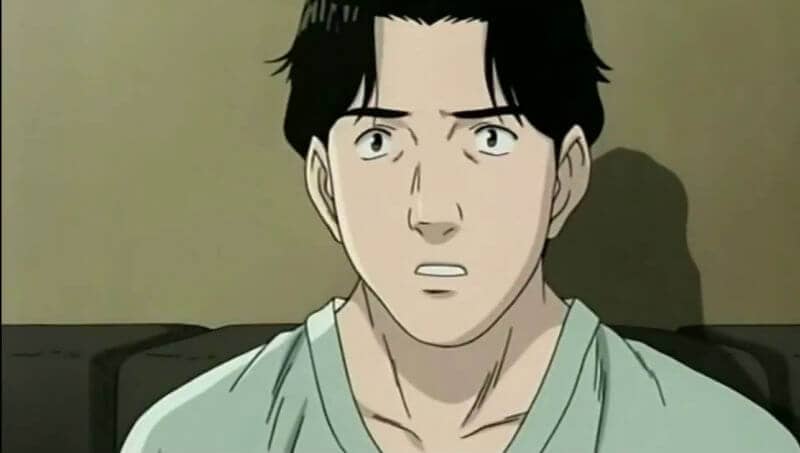 Have you ever heard of Kenzo Tenma from Monster? I think that many women find Kenzo attractive just because he cares.
If you don't know much about Monster, Kenzo is a surgeon who wants to save as many lives as possible.
I guess that is ultimately what gives him such a great sex appeal.
When not at the hospital, he seems to thrive on a quiet life and often keeps himself to himself.
To him, petty arguments and office politics, are simply not worth the hassle.
But there is one thing that haunts Kenzo. The fact that he saved the life of a serial killer troubles him deeply. Check out Monster to find out what I mean.
Glenn Radars from Rokudenashi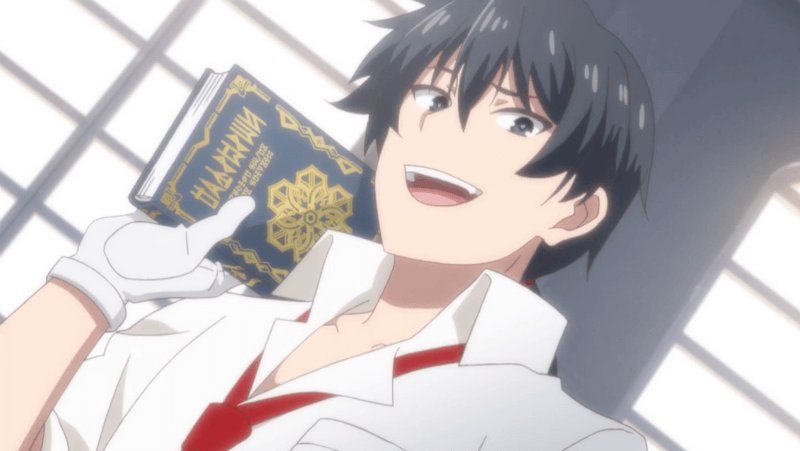 I have been into anime for such a long time that I now have some favorite characters.
One of my favorite characters is Glenn Radars from Rokudenashi. He is a natural at so many things.
Sure, he is a touch too sarcastic for some, but I do like his laid back personality.
Many girls will probably fall for his intellect. Yes, he is seriously smart and full of good advice.
Kiritsugu Emiya from Fate Zero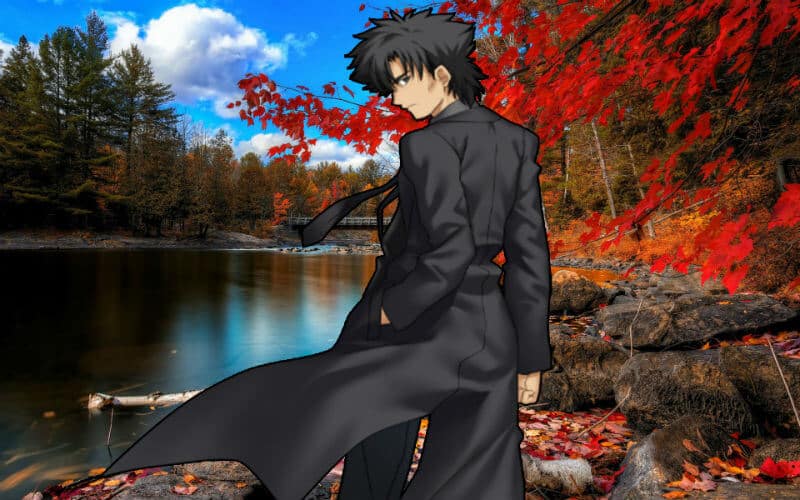 In a past life, it can be said that Kiritsugu's lie was rather ordinary. Sure, he was still a hero, but nothing like his character in Fate Zero.
I guess most girls would call this man an action man.
Girls and women around the world seem to like action men. If you do like your action heroes, especially dark-haired ones, you should check out Kiritsugu and the anime series Fate Zero.
Kazuto Kirigaya from Sword Art Online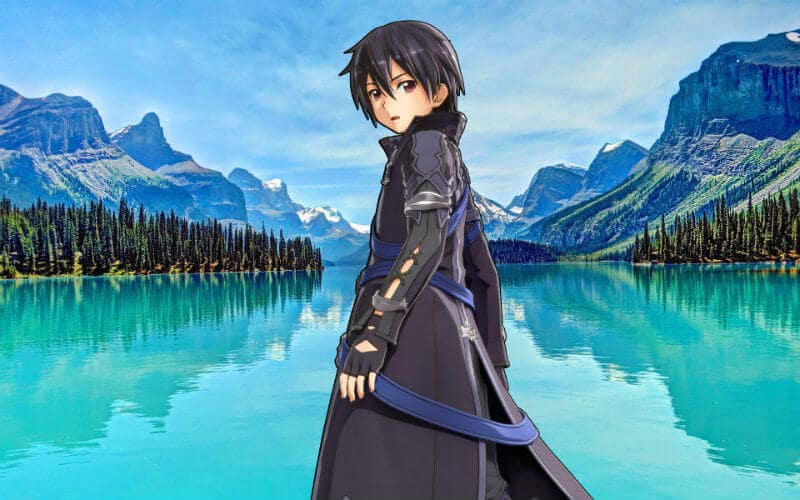 Don't let me confuse you – Kazuto Kirigaya is also known as Kirito – a very popular Japanese name.
He is one of the leading players in Sword Art Online and one of the reasons so many people are fond of this particular anime series.
When I stop and think about it, I truly believe that he is one of the leading action characters in anime.
Related: 9 Kirito Quotes To Live Your Live By
Kazuya Shibuya from Ghost Hunt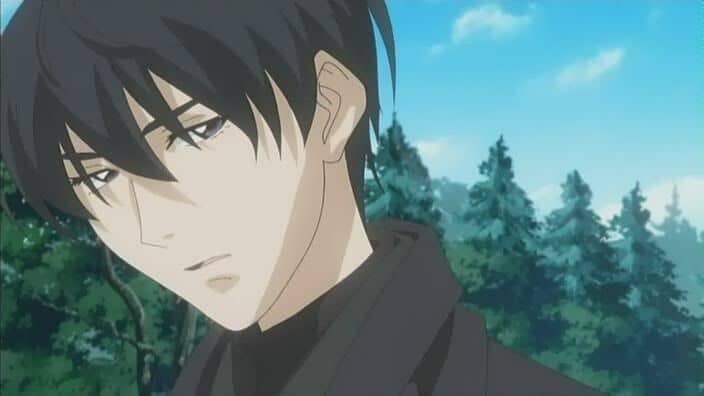 Are you looking for a young male companion or toy boy? In that case, look no further than Kazuya from Ghost Hunt.
Some girls say that he is snobbish but many other women think that he is confident.
Anyway, he is one of the main characters in Ghost Hunt, and I have to admit that I can see what so many ladies see in him.
Kenji Harima from School Rumble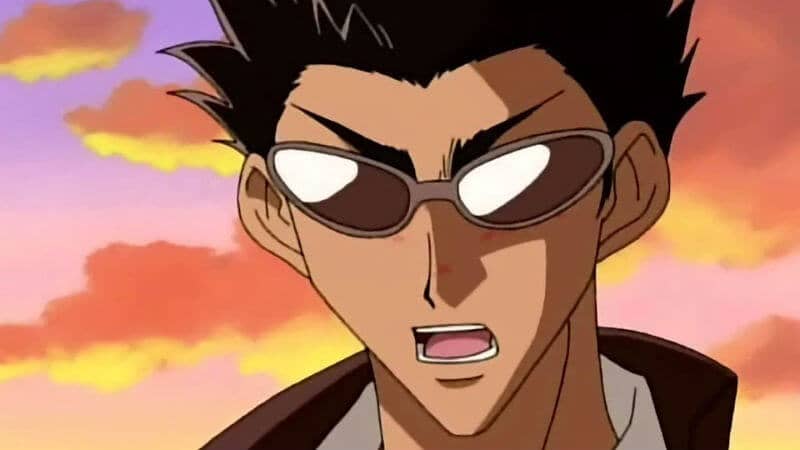 Yes, I know what you are going to say about Kinji Harima.
He certainly does look like a bit of a bully, but that is not true. His character has changed a lot since the early days of School Rumble.
After many trials and challenges, he finally seems to enjoy life.
Ryo Kurokiba of Food Wars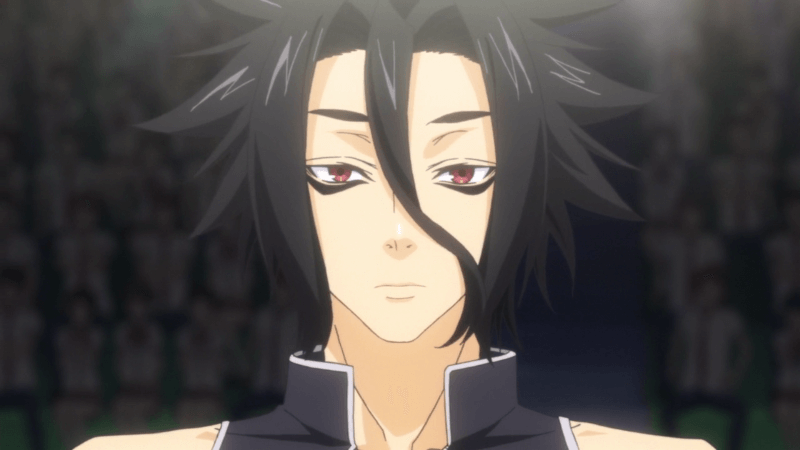 Do you like men who are stoic and stay with it? If you do, you will like Ryo.
He's full of drive and ambition, and if you are looking for a hero, he is your man.
As always, Alice Nakiri is found by is side to help fight his battles.
Tanigaki Nispa from Golden Kamuy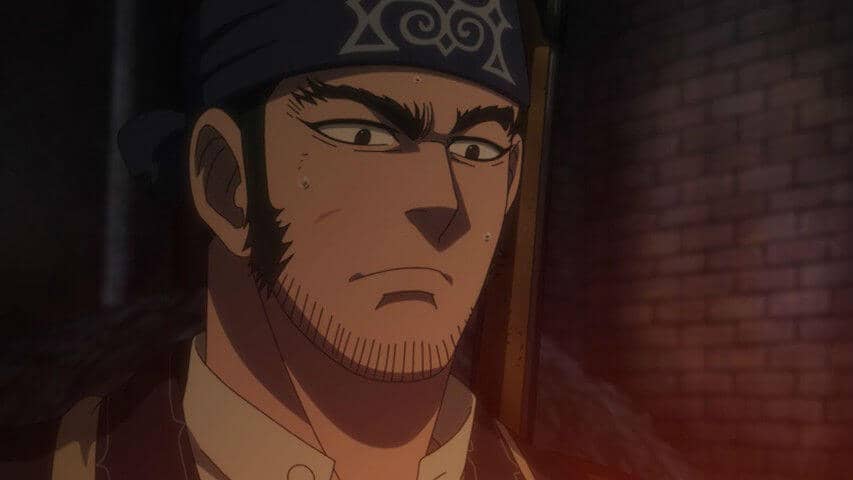 What can be said about Tanigaki apart from the fact that he appears to go on the rampage from time to time? He is one of the most focused characters in anime, and nothing seems to worry him.
Whether you are a man or a woman, you would like to have Tanigaki as a friend. He makes one of the most loyal friends and he always seems to have your best intentions at heart.
What do you think?
Is there something special about anime characters with black hair or dark hair? I think that there is something special about them.
Perhaps next time, we will take a look at some other anime characters.
I can't promise that they are all going to have black hair, but they will certainly have interesting stories to share with you.
Recommended: Top 20 Hot Anime Guys – Are Anime Guys Sexy?