Jump Festa announces another good news for anime and manga fans. Platinum End is getting its TV adaptation and is slated to be released next year, 2021.
What is Platinum End?
Platinum End is about Mirai, a young student whose parents died. His uncle and aunt raised him but Mirai's life was not easy. One day, he decided to end his life but an angel of God saved him. That angel is Nasse.
Mirai learned that the people who raised him were the reasons his parents died. Using the powers Nasse gave him, he sought justice for his parents. Soon after, Mirai learned he was one of the thirteen candidates to replace god since he's going to retire in 999 days.
The competition is fierce since the candidates are willing to do whatever it takes to get the title, even if it means killing other people. So, Mirai's adventure as a possible replacement to god begins.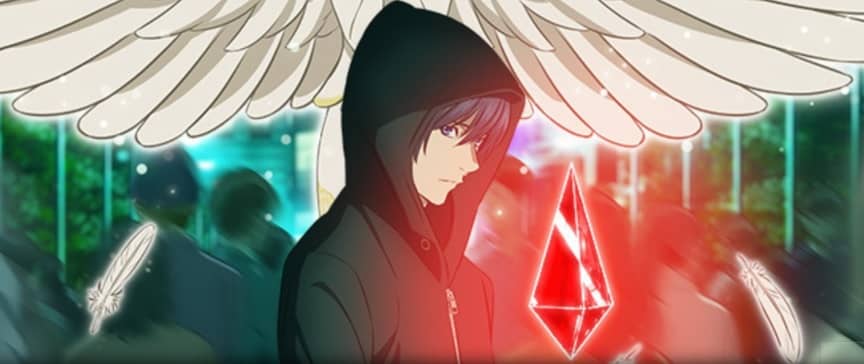 Who Wrote the Platinum End?
Ohba and Obata wrote the series. They are the same writers who published the Death Note and Bakuman. The Platinum End manga is serialized and published digitally under Viz Media since 2015 while Jump SQ has the print versions. It has almost 13 volumes to date.
Like Death Note, Platinum End is a dark fantasy series that dwells on humans' corrupted minds. It features 13 students in a race of obtaining the greatest power there is on Earth.
Who are the People in the Team?
Last December, Jump Festa announces its anime adaptation and the TV anime is coming this fall 2021. Hideya Takashi will direct the anime series at Signal MD.
Hideya directed Strike Witches and Jojo's Adventure. Shinichi Inotsume on the other hand will handle the anime composition. He was the series composer of PERSONA 5 and Gangsta.
Koji Odate will design the characters and Kusanagi will do the art. Masanori Ikeda will be the CGI director and Takatoshi Hamano will bring audio life to the series.
All these people are renowned for their professional prowess. So, fans of Platinum End can expect a great animation.
Final Words
Last December 2, Pony Canyon Inc registered the domain "Anime-platinumEnd.com". So, yeah! It's for real. You can get updates from this site. The last time I checked it, the official website has a few updates regarding the new anime series.
Tune in for more news. It's a long wait but let's hope it would be over soon!